Last week, the Institute of Telecommunications and Multimedia Applications (iTEAM) of the Universitat Politècnica de València (UPV) hosted the 2018 IEEE International Symposium on Broadband Multimedia Systems and Broadcasting (BMSB'18). The conference focused on 5G applications as 2018 will be the first year for normative specification of the fifth generation of wireless systems 5G.
5G-Xcast partners were heavily involved in the IEEE BMSB 2018 organisation. Professor David Gomez-Barquero, the 5G-Xcast Project Manager, is the general chair of the conference. Other project partners were involved as TPC members, tutorial/workshop organisers and local arrangement chairs.
The conference was preceded by a full day tutorial on 5G-Xcast attended by around 60 people where speakers from different 5G-Xcast work packages presented the work carried and the results achieved during the first of the project.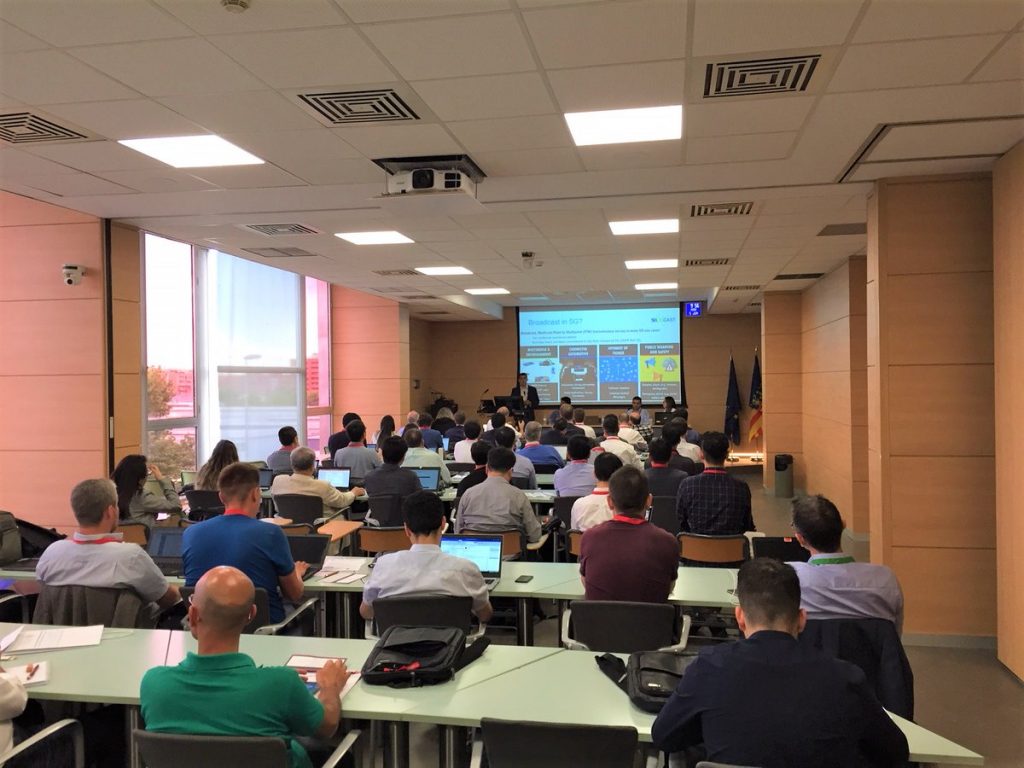 The conference was also a chance for different 5G-PPP projects to organise workshops: a general 5G-PPP session, 5G-Xcast, IORL, Transmformer, 5G-Coral, 5G-Ex, 5G-BlueSpace, NGpaas, 5G-Media and 5G-Car .
the Organised committee made sure that the conference will be successful by inviting very high quality speakers for the plenary talks. Three sessions were organised with the following speakers:
Roland Beutler, Distribution Strategy Manager at Südwestrundfunk, Germany
Thomas Stockhammer, Director Technical Standards at Qualcomm, Germany
Erik Guttman, 3GPP SA Chairman at Samsung Electronics, UK
Takuya Shitomi, Research Engineer at NHK, Japan
Maria Cuevas, Head of Mobile Core Networks Research at BT, UK
Benjamin Bross, Project Manager at Fraunhofer Institute for Telecommunications – Heinrich Hertz Institute, Germany
Rich Chernock, Chief Science Officer at Triveni Digital, USA
Dazhi He, Deputy Chief Technology Officer of NERCDTV, China
Peter Siebert, Executive Director, DVB Project Office, Switzerland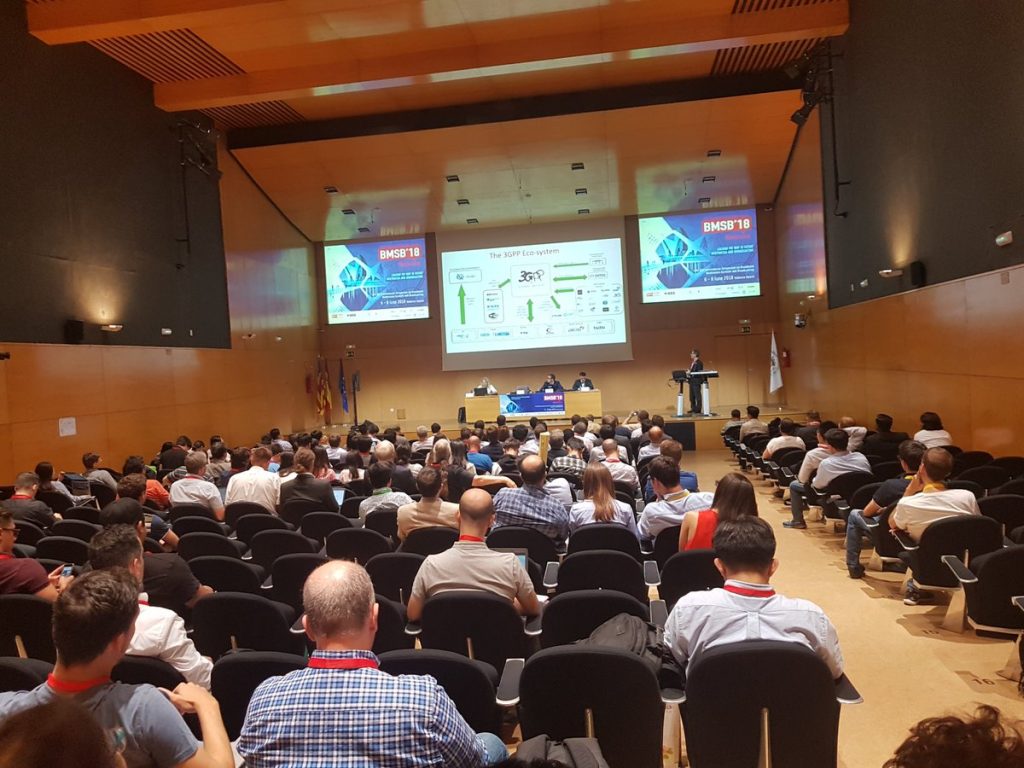 Finally, the meeting was a chance for the 5G-Xcast project management to meet with the Advisory Board members in order to discuss the first year's results and to plan the second year.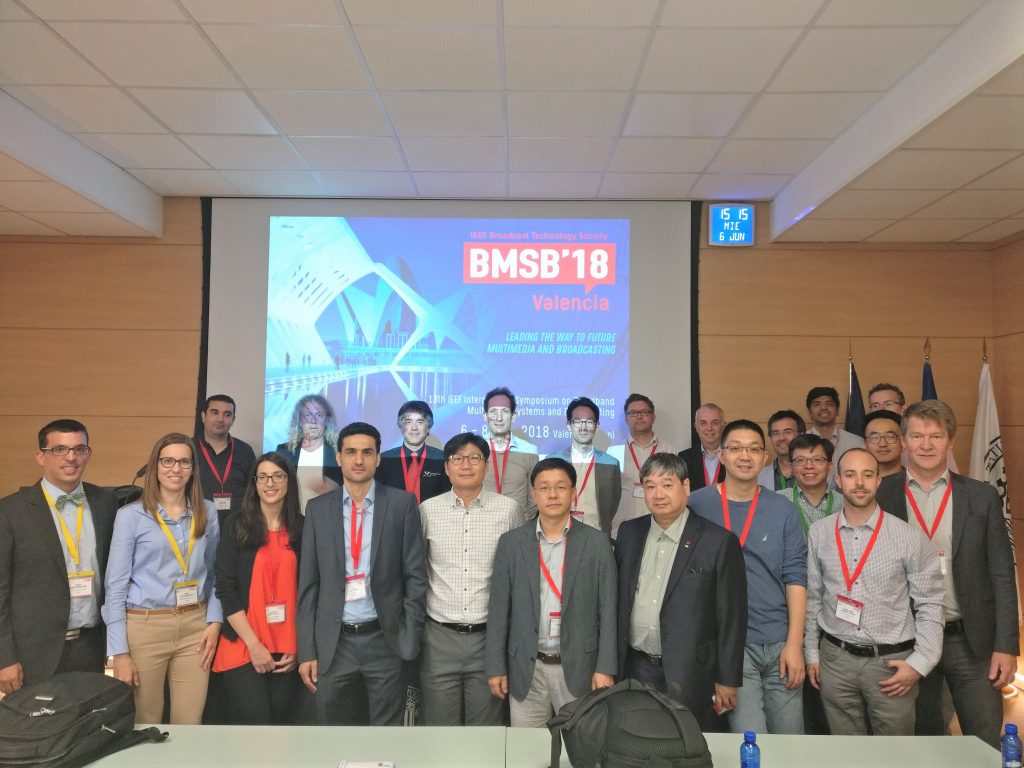 Many 5G-Xcast participants were recognised for their contribution. Dr. Athul Prasad(Nokia) was awarded the best paper award,  (Athul Prasad), Eduardo Garro (UPV) was awarded the best student paper awarded and many other partners were recognised for their contribution to this successful conference.