5G-Xcast Project manager, Dr. David Gomez-Barquero, gave the inaugural keynote at the 24th international conference and exhibition on terrestrial and satellite broadcasting organized by the Indian Broadcast Engineering Society. The BES Expo is the most important broadcast event in India. The event took place in New Delhi from 26-28 February 2018, with the theme "Non-linear broadcasting technology and business model". The inaugural session was attended by the hon'ble minister for Information and Broadcasting of the Government of India. The inaugural keynote focused on the disruption of 5G in broadcasting.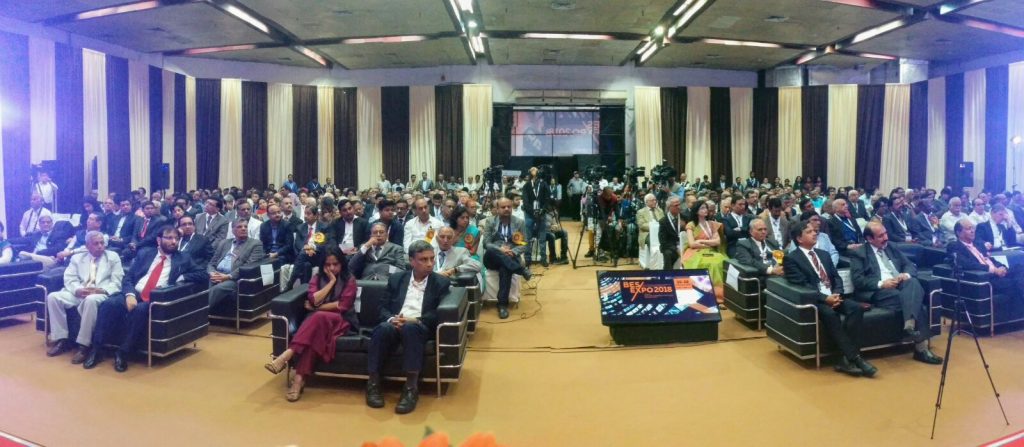 In addition to the inaugural speech, Dr. Gomez-Barquero participated in a panel about Evolving Trends in Television Transmission Technology with members of ATSC, DVB and ETRI.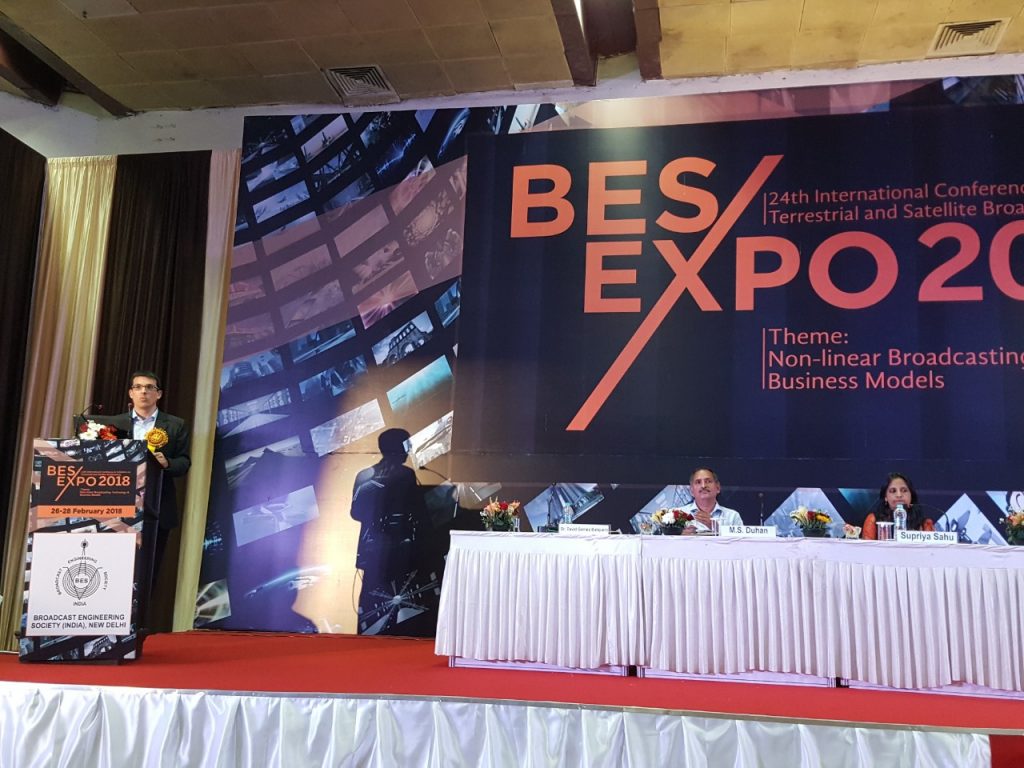 About BES India
Broadcast Engineering Society (India) is the biggest Society of broadcast professionals in India. Established in 1987 with the objective of disseminating knowledge in Radio& TV broadcasting among engineers and scientists in India, the Society encourages education, research and training in broadcast engineering through active cooperation with academic institutions, industry and Government. The Society works closely with leading broadcast organizations in the world including ABU Malaysia, DRM U.K. and SBE U.S.A. The Society plays a leading role in inviting experts from different areas of broadcasting to facilitate adoption of new technologies in the broadcasting sector in India. The Society is a member of Engineering Council of India. The Society has twelve local chapters at Ahmedabad, Bangalore, Bhubaneshwar, Chennai, Guwahati, Hyderabad, Kolkata, Mumbai, Pune, Jaipur, Thanjavur and Thiruvananthapuram. The Society currently has over 2500 individual members and 50 corporate members on its rolls.