5G-PPP projects One5G and 5G-Xcast organised a joint workshop at the IEEE WCNC 2018 conference on the 15th of April 2018 in the beautiful city of Barcelona. The workshop programme consisted of several keynote talks and paper presentations, in addition to a panel.
Erik Guttman, the chairman of 3GPP TSG SA, provided a comprehensive overview of the current activities of 3GPP towards the standardization of 5G during his plenary talk. Erik explained the history of different releases of 3GPP and how 5G is being standardized. He also provided a survey of different 5G  'vertical industies' and how the current standard is striving to support them.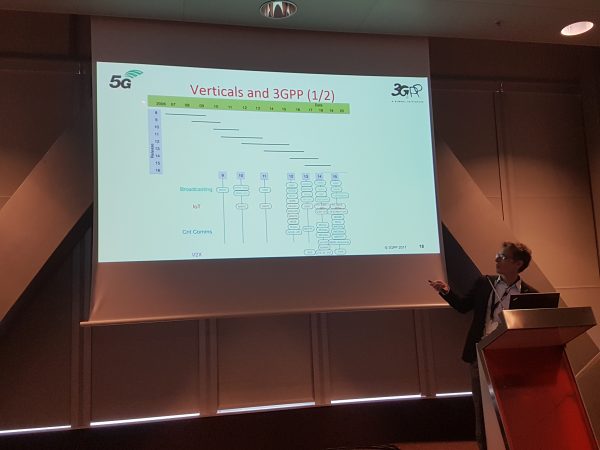 Professor Rahim Tafazolli of Surrey University gave a keynote speech were he provided an overview of the philosophy used in the design of 5G in order to support any vertical and any cast (Unicast, Multicast, Broadcast).
Belkacem Mouhouche, the innovation manager of 5G-Xcast, provided an overview of the 5G-Xcast project objectives and scope.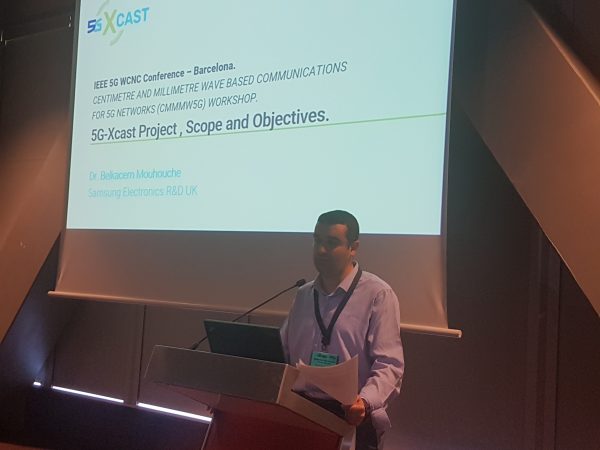 Athul Prasad, the TM of 5G-Xcast, presented a paper on "Challenges for Enabling Virtual Reality Broadcast Using 5G Small Cell Network."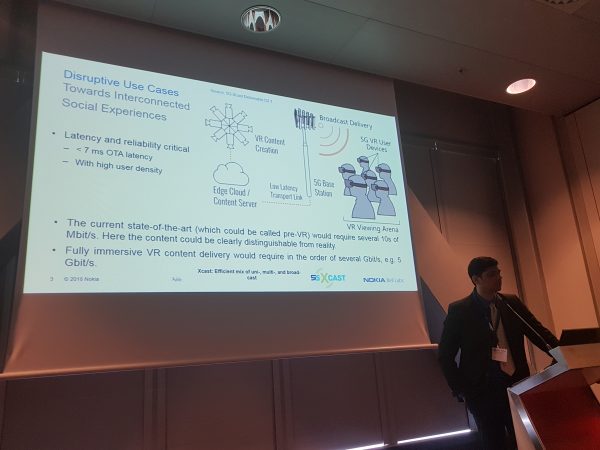 In addition to this, there were many other papers and presentations that can be found in the program.
The meeting was closed by a very interesting discussion about vertical support in 5G during the Panel session. The panel was moderated by Mythri Hunukumbure (Samsung/One5G) with various experts that served as panelists (Marie Helene Hamon (Orange/ ONE5G), Fumiyuki Adachi (Tohoku Univ), Petar Popovski (Aalborg University), Tommy Svensson (Chalmers Univ./5GCAR) and Erik Guttman (Samsung, 3GPP SA chairman)).