5G-PPP projects One5G and 5G-Xcast organised a joint workshop at the IEEE Globecom 2018 conference on the 13th of December 2018 in the sunny city of Abu Dhabi, UAE. The workshop programme consisted of a keynote speech, three paper sessions and one the local industry impact of 5G.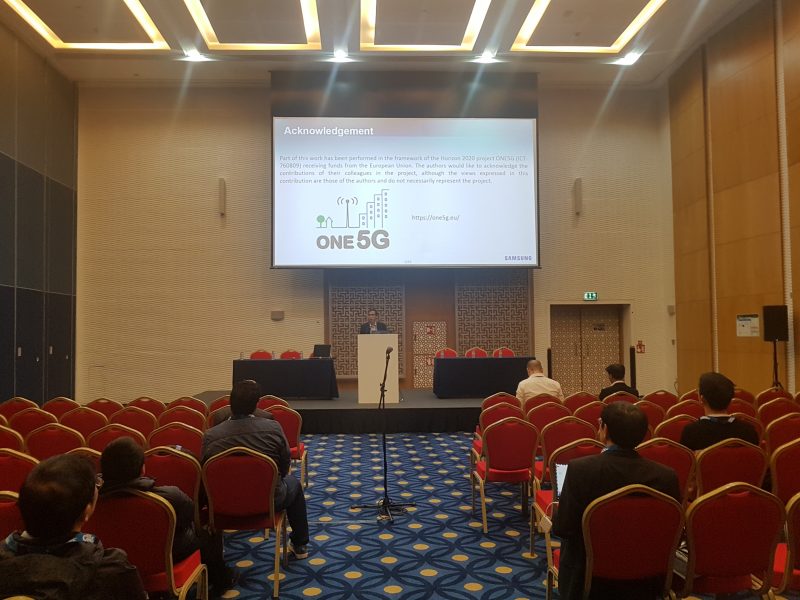 The workshop extended for the full day and was the second joint workshop between the One5G and the 5G-Xcast projects after the IEEE WCNC 2018. ONE5G has focused on key technology components for 5G New Radio (NR) Advanced, specifically extensions that support the cost-efficient provision of services both in Megacities and in Underserved Areas. This encompasses PHY/MAC link and multi-link advancements as well as network and user experienced E2E performance optimization and context awareness specifically for the vertical sector. Broadcast and Multicast Communication centric 5G-Xcast  project aims at developing media delivery solutions while taking into account the more extensive use cases of 5G including services to vehicles, public safety and health, IoT etc. to ensure they dovetail together.
Professor Mohamed Slim Alouini, KAUST University, shared with the attendees his views on "Hybrid RF/Optical Wireless Networks for 5G Networks and Beyond".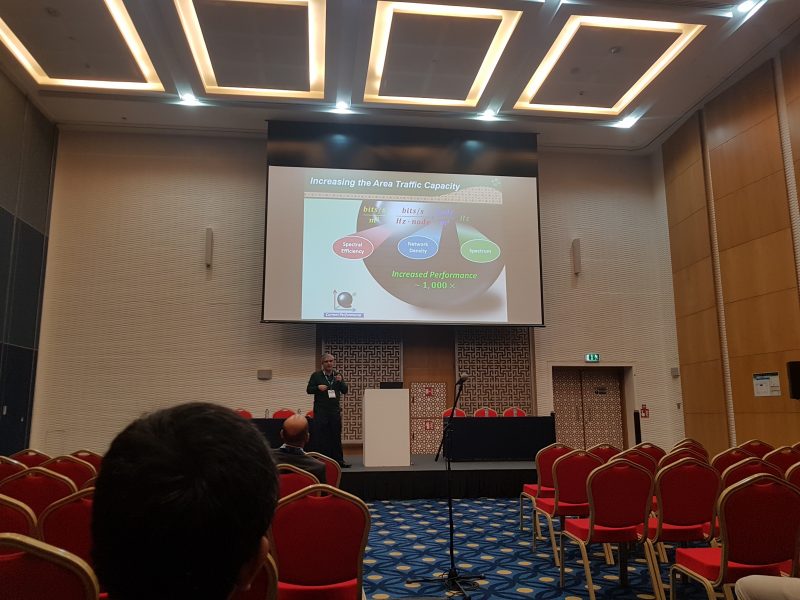 The talk was followed by a session of Q&A and attracted a lot of questions on the different aspects of making optical and wireless networks work together.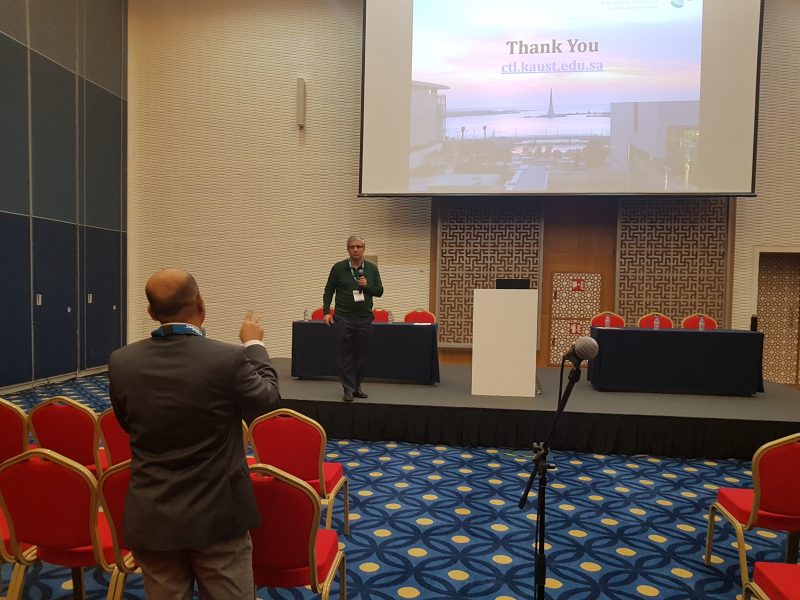 Belkacem Mouhouche, the 5G-Xcast Technical Manager, gave a project overview of the 5G-Xcast project and chaired the morning session.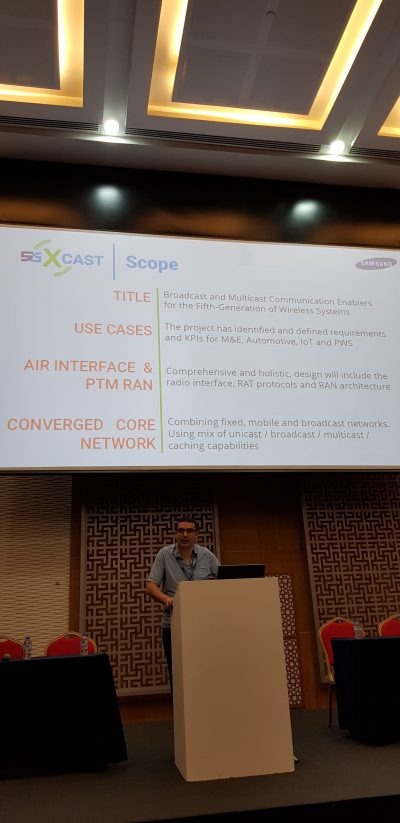 5G-Xcast partners from the University of Surrey, represented by De Mi, also presented a paper on "the Performance of PDCCH in LTE and 5G New Radio".
The workshop was also broadcasted live on Twitter!